Concept Promotional Merchandise Virtual Catalogue
Using our virtual catalogue to find exactly what you are looking for could not be simpler.
Just browse each page by clicking on the corner or clicking and dragging the page as if it was a normal catalogue, and the page will instantly turn.
You can zoom in on images using our unique magnifying glass feature and you can search by product name, by page or just by keyword.
When you see something that you would like more information on, just click the item, and your browser will be directed to the web site that shows detailed information on availability, prices, colours and lead times.
As an added feature, our site in enabled with Brand on Demand™ technology enabling you to upload any logo, and instantly see it appear on every single item in the site, making it easy to choose your perfect promotional item.
Concept Promotional Merchandise Virtual Catalogue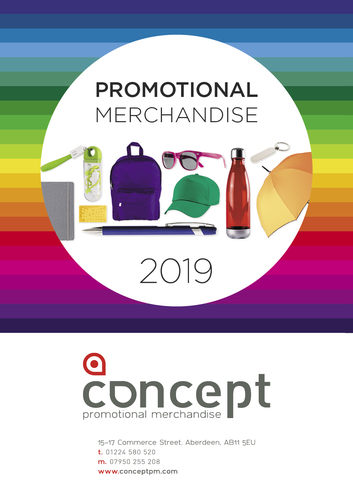 Stay up to date with Concept's latest news and developments including special offers and new products.