Want to arm yourself with an extra layer of protection against COVID-19?
When It comes to protecting you, your family, and your workforce against COVID-19 there is still so much to understand. At a high level, the Scottish government, advises to remember the FACTS.
Face coverings.
Avoid crowded places.
Clean hands regularly.
Two-meter distance.
Self-isolate and book a test if you have symptoms.
But is that enough?
COVID-19 has been proven to be detected on plastics, stainless steel, and other materials such as cardboard and wood, so it is worth considering that it can also be carried on fabrics too.
In response to widespread demand for increased protection as the vaccine programme is implemented, a Swiss textile firm has developed a range of clothing and masks, with an invisible film that is added to fabrics at the final stage of manufacturing which kills 99.9%% of SARS-CoV-2, the virus that causes COVID-19, within 30 minutes of contact. The technology is designed to last and remains intact for up to 30 laundry cycles.
The impressive technology includes antimicrobial properties building a defence barrier on the fabric. The HeiQ Viroblock range, including polo shirts, gloves and face masks will also help to fight against odour-causing bacteria such as mould and mildew that will slowly eat away at both natural and synthetic fabrics (extremely beneficial if you have a pile of work polos stored away in a cupboard somewhere….)
So why not add an extra later of protection and get your hands on HeiQ Viroblock clothing products for you and your team's safety.
Get in touch today for more information.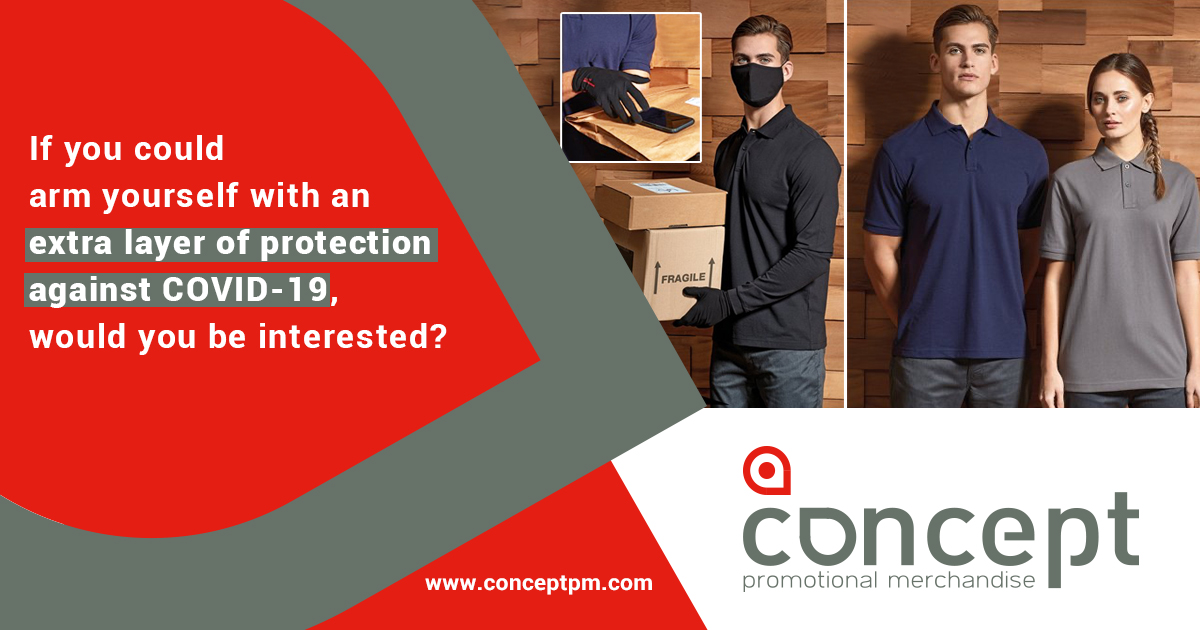 Stay up to date with Concept's latest news and developments including special offers and new products.